GIFT CARD - Gift with Purchase. Now through Dec 17.
Spend $125, receive $25 gift card. Spend $150, receive $35 gift card.
Gifts of the ancients
From time immemorial, those who have nurtured the land have given us the greatest gift of all — healing.

Alchemic plant hydrosols from American family farmers. Golden shea butter from women in Kperisi & Konjeihi in Ghana. Song-filled Argan oil from the women of Al-Amal in Morocco. Frankincense from our sacred forest stewards in Somaliland. Wild harvested rosehip from ranches in Biobío, Chile.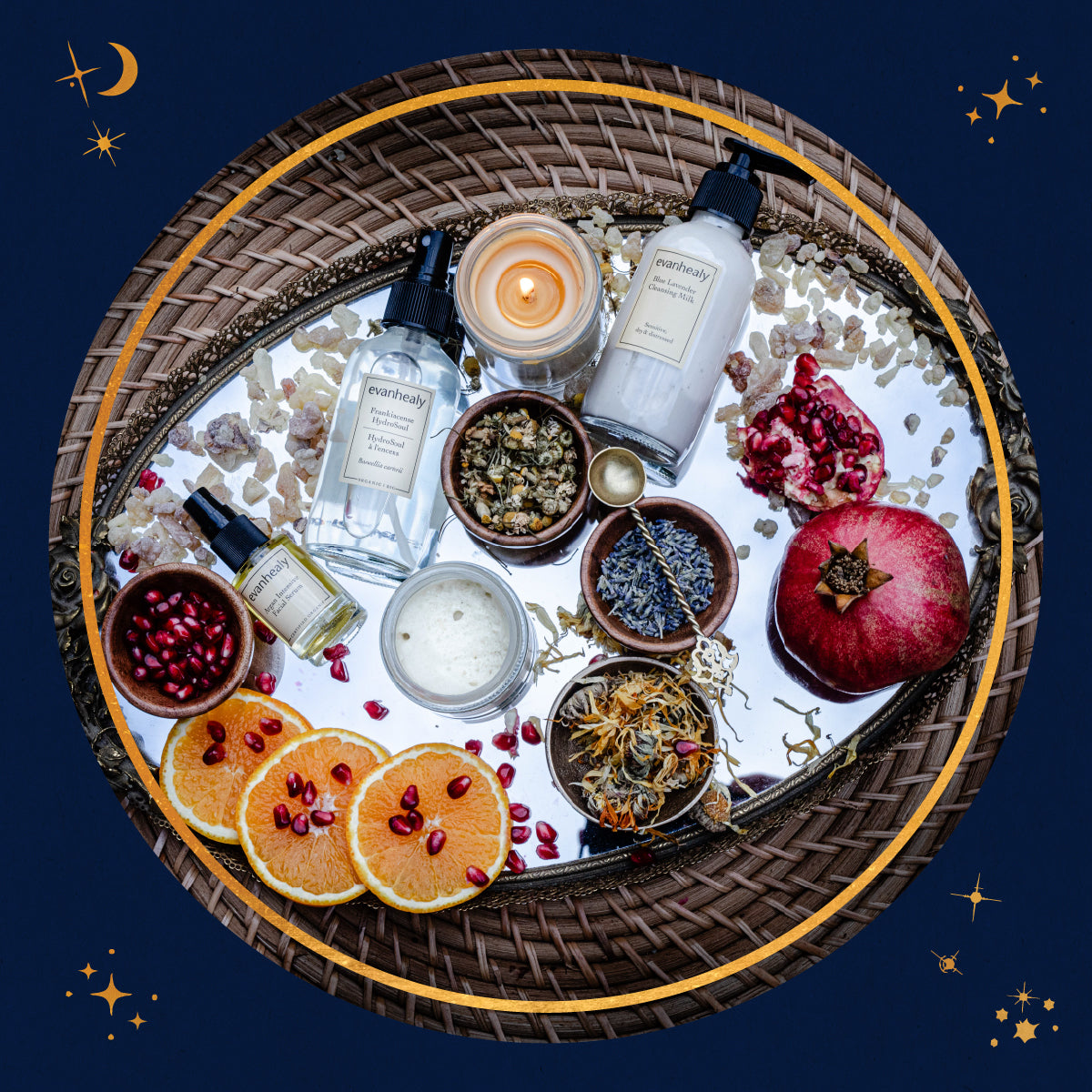 Be the Light
Winter Skin Collection
Winter is a gift given to us by Mother Nature. It's an invitation to slow down, rest & repair. While we may think of winter as a time of darkness, it is really the slow & steady return of the light. A time to shine the light on our lives & a time to clarify. Enliven & illuminate your skin all winter long.
View Collection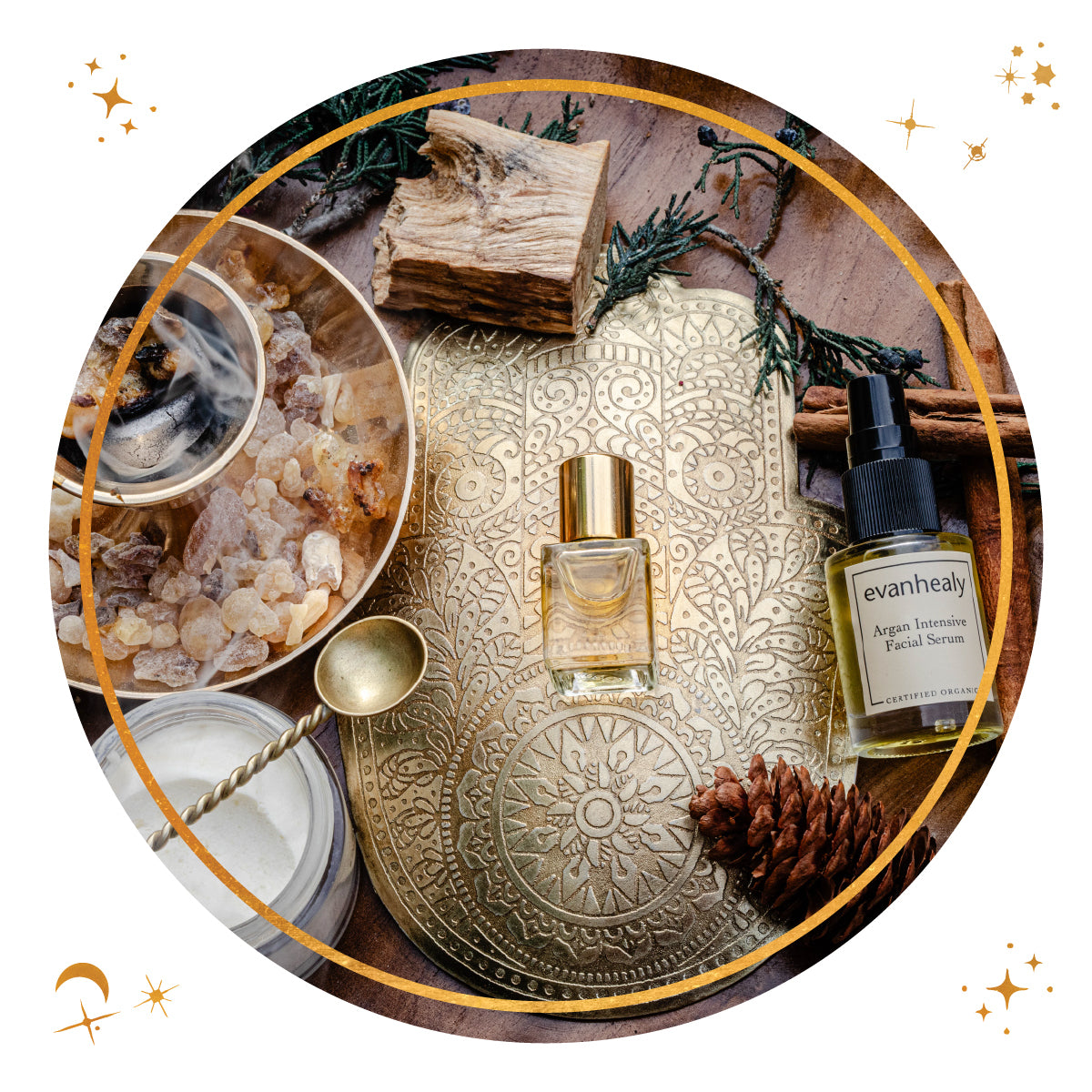 Stewards of the Forest
Sacred Tree Collection
Therapeutic wood and resin from frankincense and sandalwood reforestation projects. Used as spiritual tools, entwined with meditation and ritual for centuries, and time honored as medicine and treasure. Protective, purifying, and fortifying for all skin and spirits.
View Collection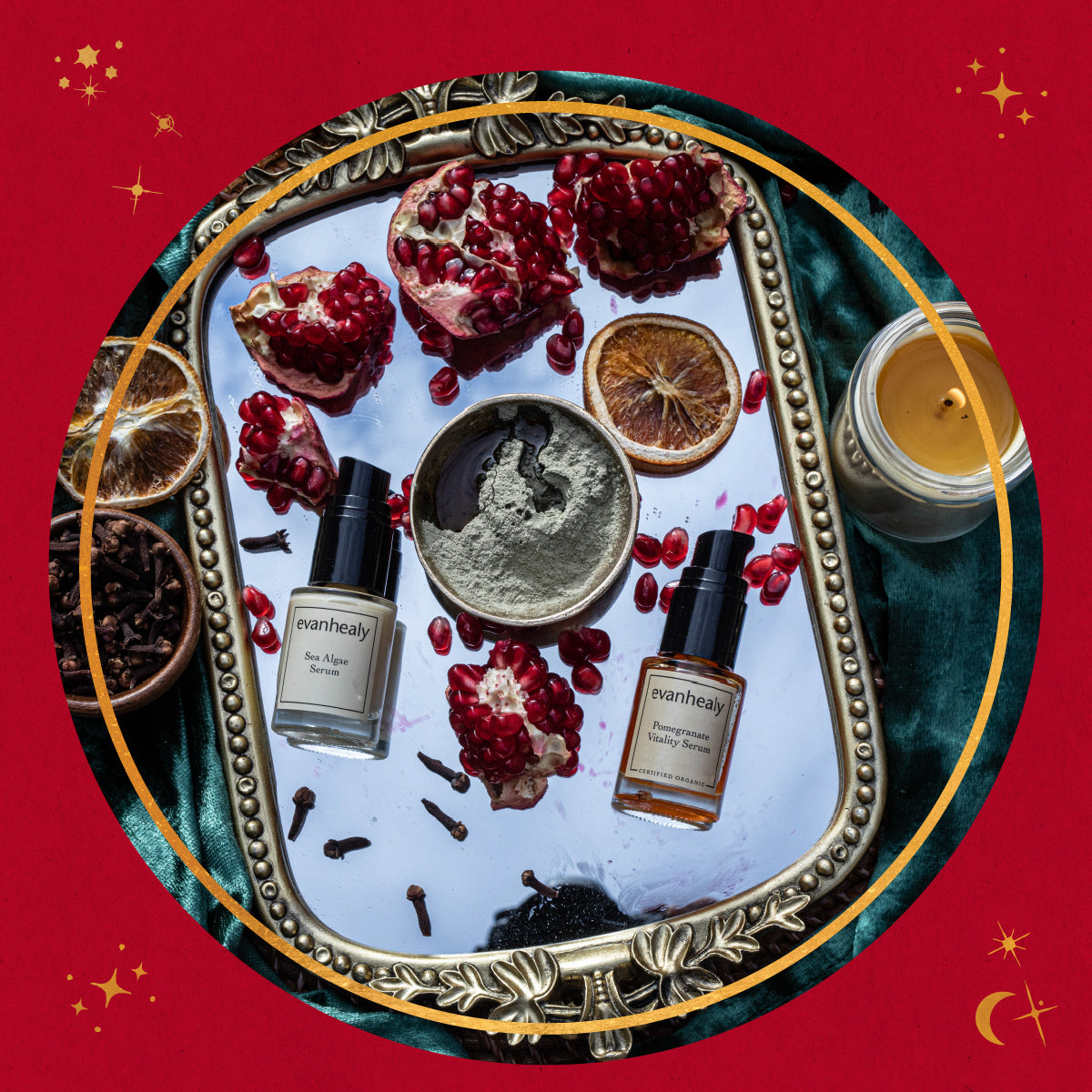 Promise of Vitality
Revitalizing Collection
Living clay, bio-fermented algae, flowering herbs, sacred protective resins, antioxidant-rich fruit and seed oils and our nourishing shea butter awaken our skin and provide resilience through all stages of life.
View Collection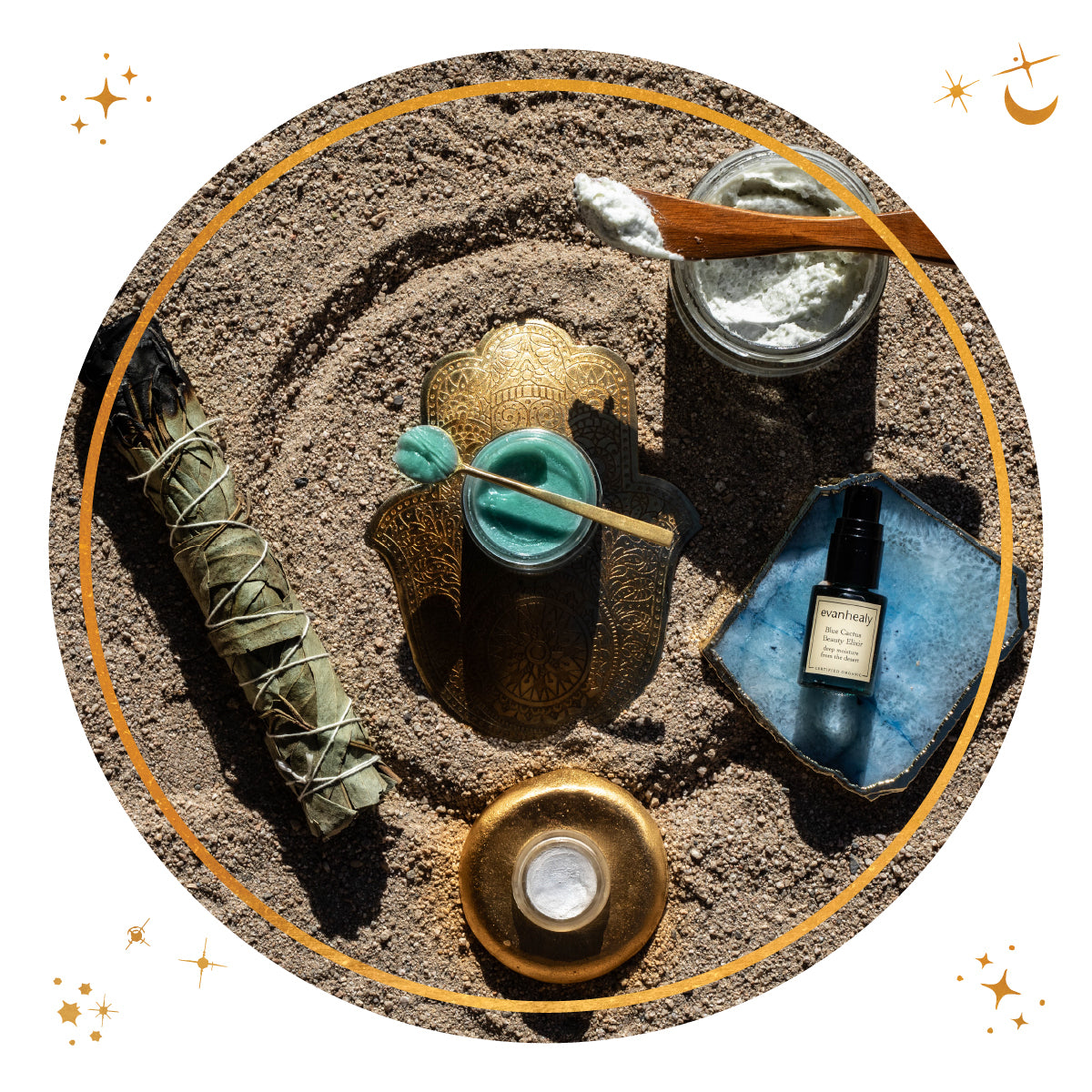 Love Songs from the Desert
Blue Cactus Collection
Deeply anchored in the protective powers & therapeutics of desert plants; a unique blend of Moroccan blue tansy, sandalwood from a reforestation project on the Big Island of Hawaii and prickly pear seed oil direct from women of the Berber & Sahara regions of Morocco.
View Collection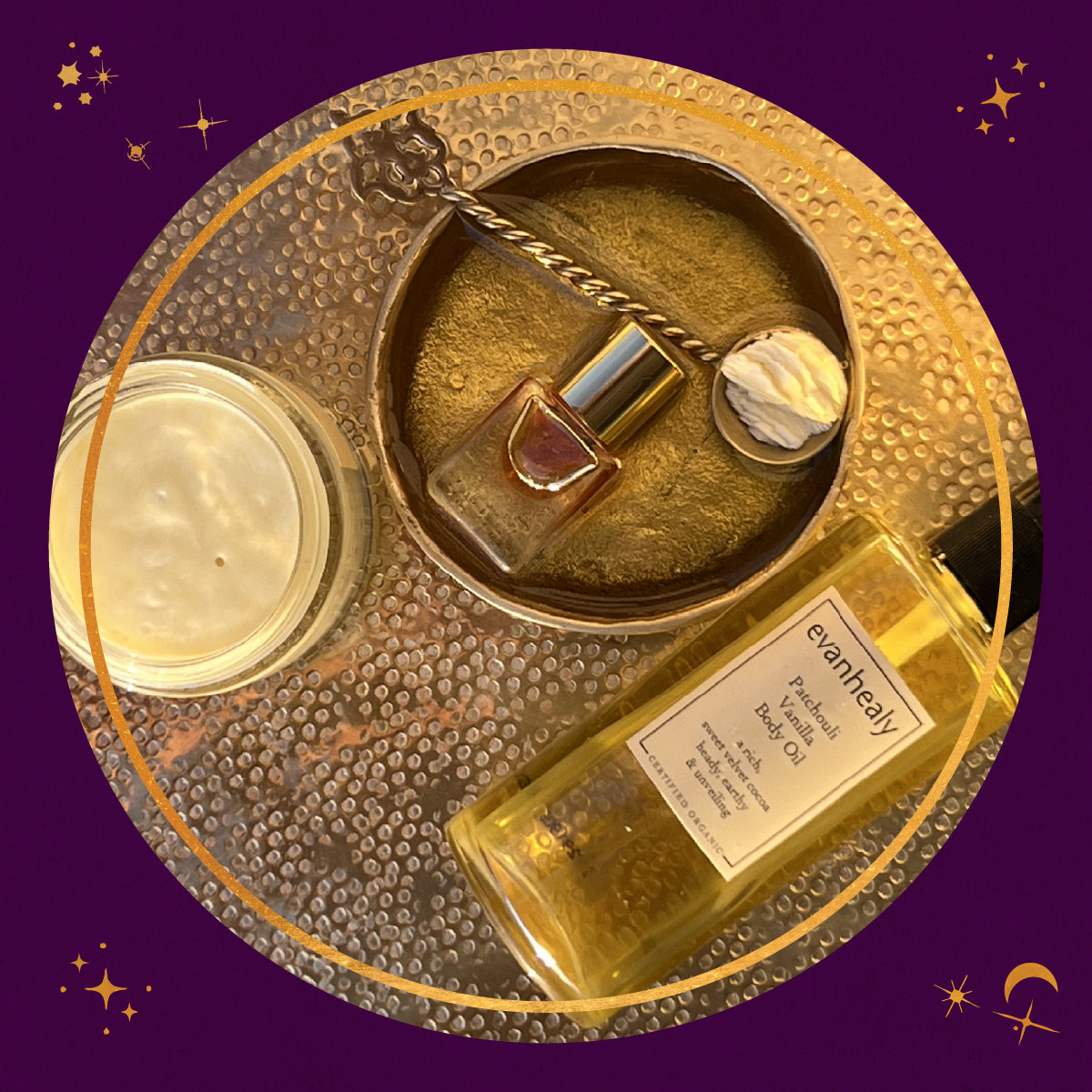 Warmth in Winter
Patchouli Collection
Embrace the warmth of Patchouli. Relaxing and grounding — aromatically rich with deep earth & velvety notes of dark chocolate. Soothing to the central nervous system with remarkable smoothing action on chronically stressed skin.
View Collection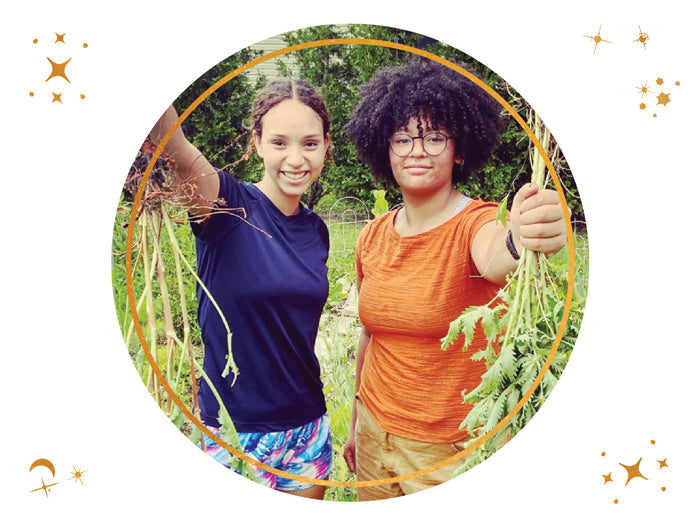 Lessons from the garden
Leona Vrbanac, a dedicated educator with a passion for nourishing minds & bodies, recognized a missing link in her student's education 8 years ago - a connection with nature. She introduced gardening into her high school curriculum, and her students embarked on a transformative journey cultivating the earth. Read more
Beyond Purity
Organic Certification
We view 'purity' as the starting point. Our products undergo rigorous demands throughout our manufacturing process – from the soil conditions our ingredients are grown in, to our facility in Carlsbad, California.
What does it mean?
USDA Organic certification means every aspect of our manufacturing is inspected annually. Other brands may use certified organic ingredients, but this is quite different from the demanding process of having the actual products certified. Look for this official logo when you shop organic.
USDA Organic certification means every aspect of our manufacturing is inspected annually.
Oregon Tilth is the leading organic certifier in the United States. The certification prohibits the use of GMOs, antibiotics, herbicides, toxic chemicals and more. Tracing every single ingredient that goes into our products from start to finish is integral to our organic promise.
Oregon Tilth is the leading organic certifier in the United States.
Our Promise
No GMOs
No GMOs
No parabens
No parabens
No sulfates
or silicone
No sulfates or silicone
No animal
testing
No animal testing
No artificial
fragrances
No artificial fragrances
As seen in
Love your skin guarantee
Try our products for 45 days worry-free. We stand behind our products.
Returns & Refunds
Virtual skin consultations
Book a free virtual skin consultation with one of our holistic estheticians.
Book Now
Friendly customer service
Need help? When you call or email evanhealy, a real person responds.
Contact Us