Ancient Alchemy
HydroSoul
Hydrosols are gentle botanical remedies and their extraordinary aromatic vitality acts to subtly reawaken the quiet connection we have to nature. Distillation is a transformation in many ways. Being with the earth and participating in this ancient alchemy, like the plants, we too are transformed.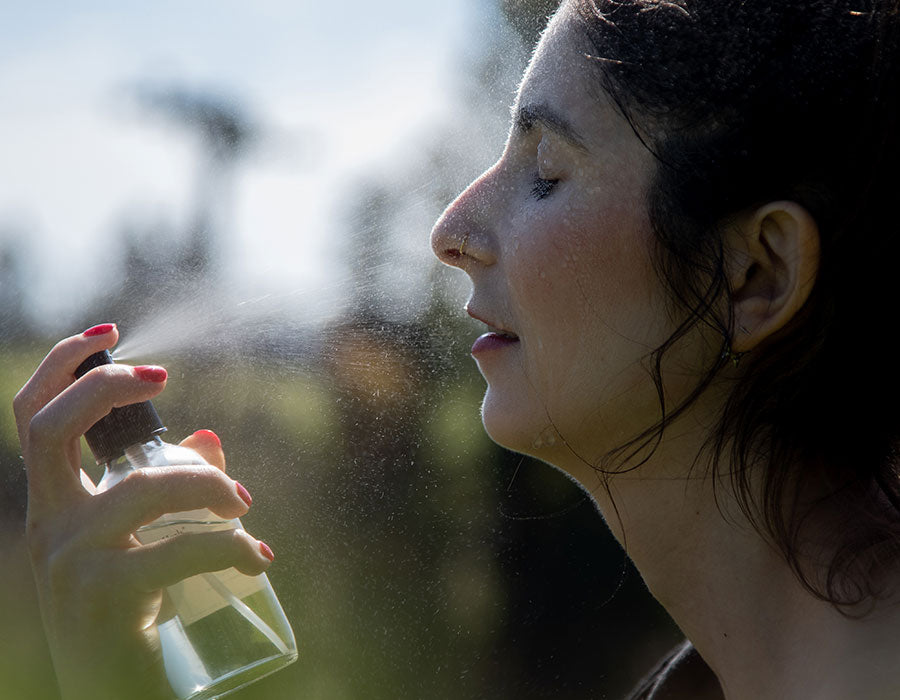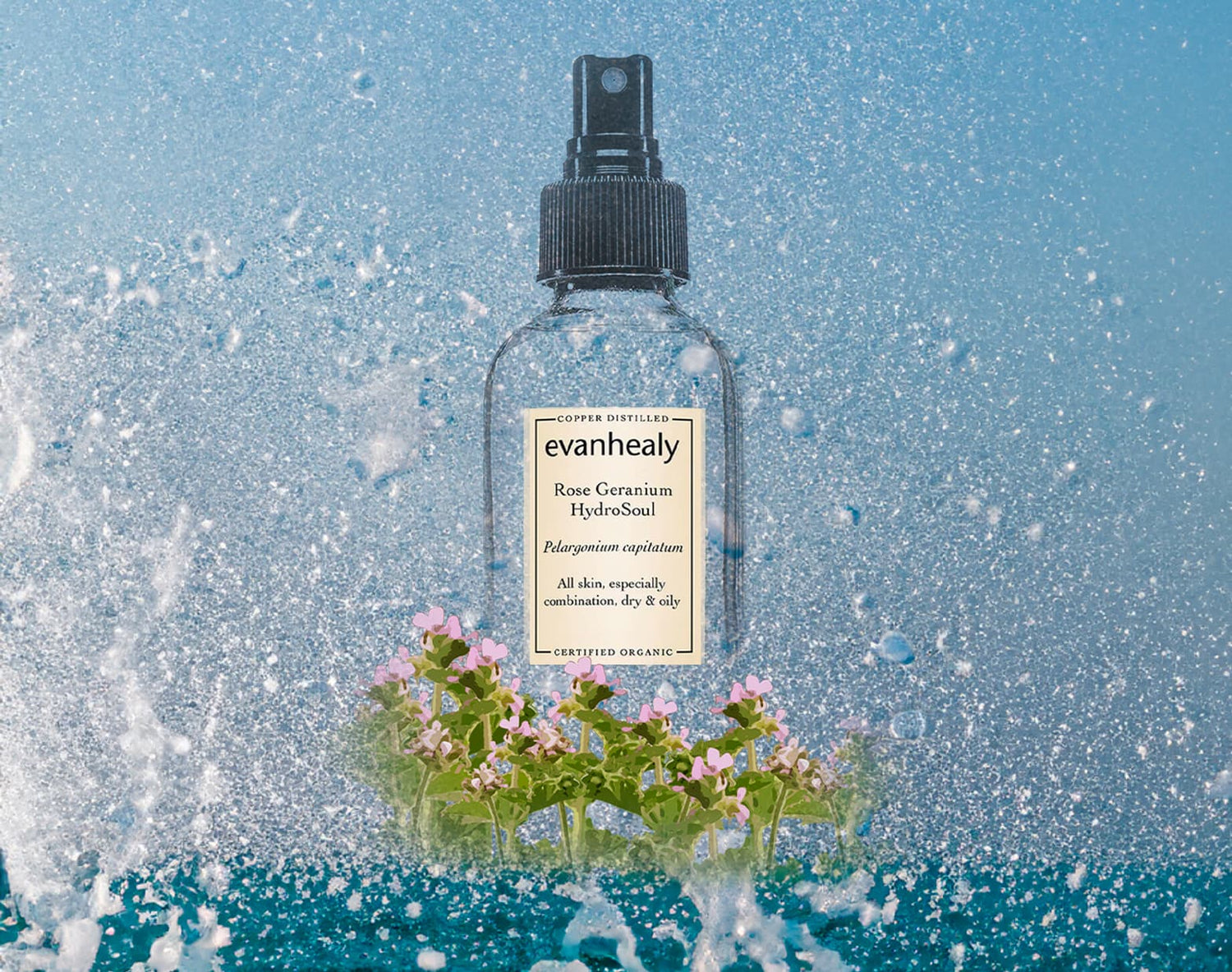 HydroSoul of resilience
Gentle Rose Geranium
As a dermal adaptogen, Rose Geranium helps skin adapt to stress, regulates moisture content, and guides skin back to a state of harmony and balance. Dry, oily, normal and combination skin all benefit from its myriad of benefits. It is cooling, hydrating, anti bacterial, and a true botanical gem for all kinds of skin.
SHOP NOW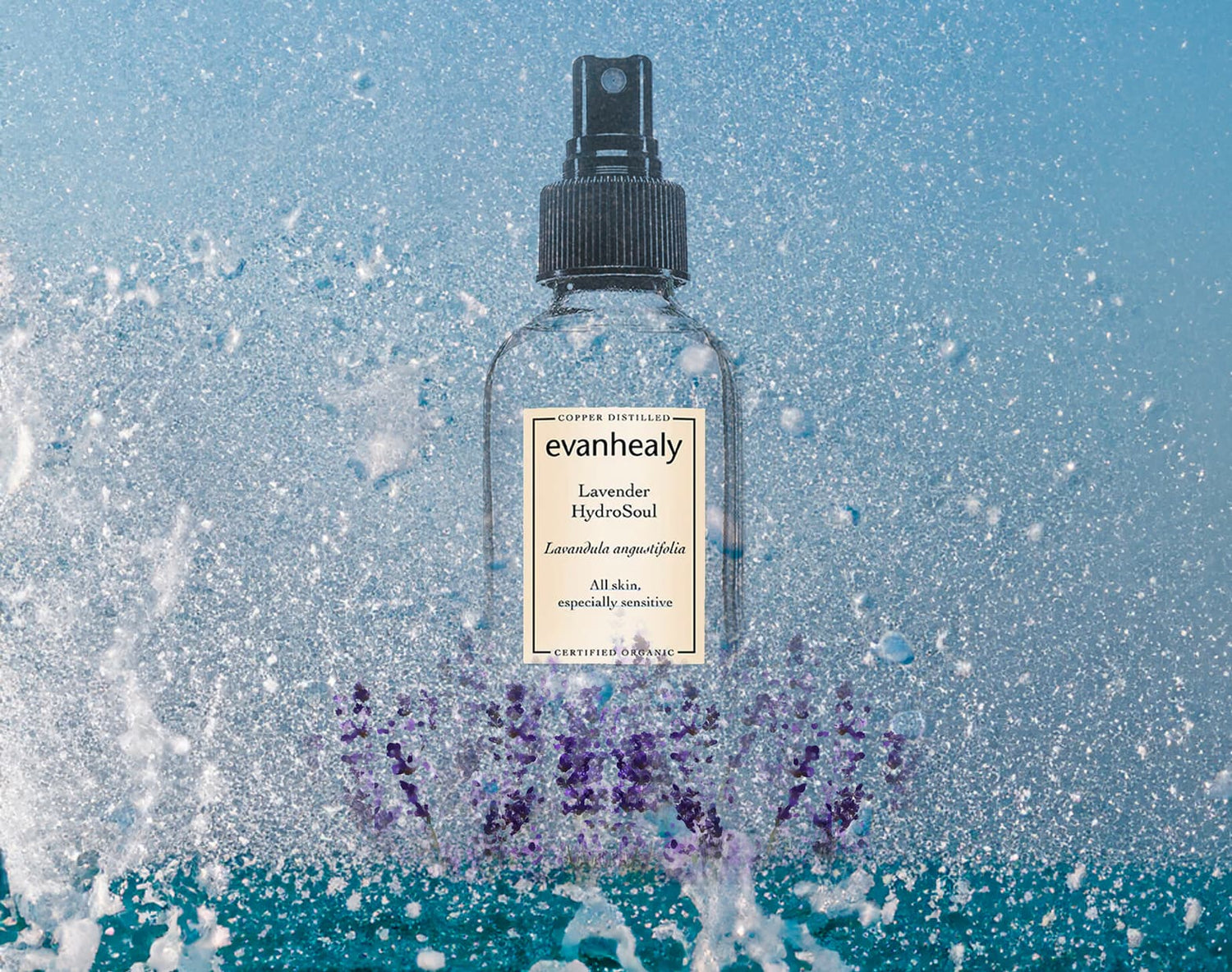 HydroSoul of tranquility
Calming Lavender
Artisan distilled in alembic copper stills, this cooling, calming and pacifying plant water is restorative and refreshing not just for your skin but for your emotions as well. Lavender is ideal for skin that is sensitive, reactive, dry, troubled, scarred, blemished and sun damaged.
View Product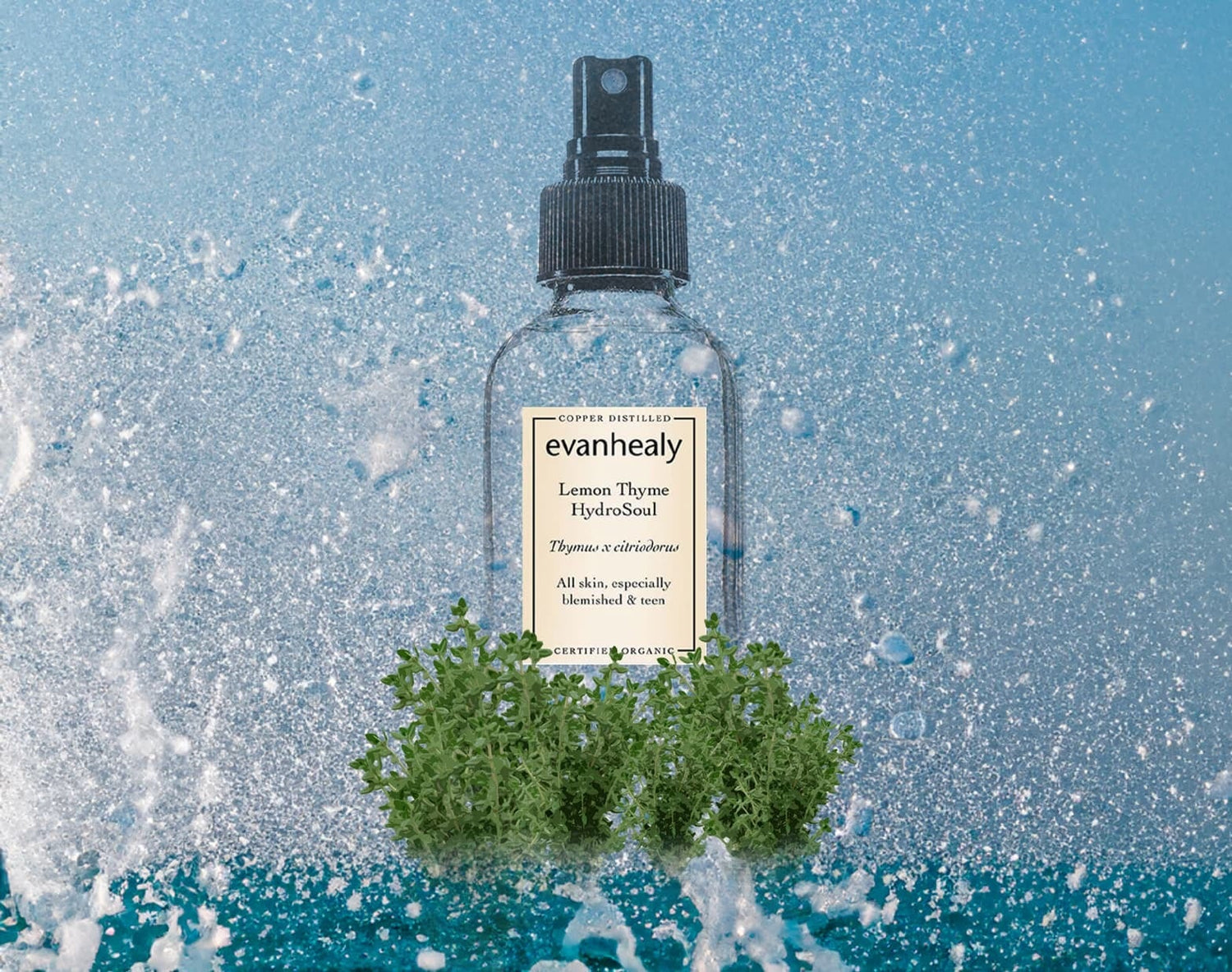 HydroSoul of purity
Refreshing Lemon Thyme
Our lovely Lemon Thyme HydroSoul protects and detoxifies while simultaneously being deeply soothing, calming and hydrating - making it a dream for blemish-prone, teen, congested and impure skin. Its sweet, herbaceous, slightly citrusy scent is Refreshing and energizing.
View Product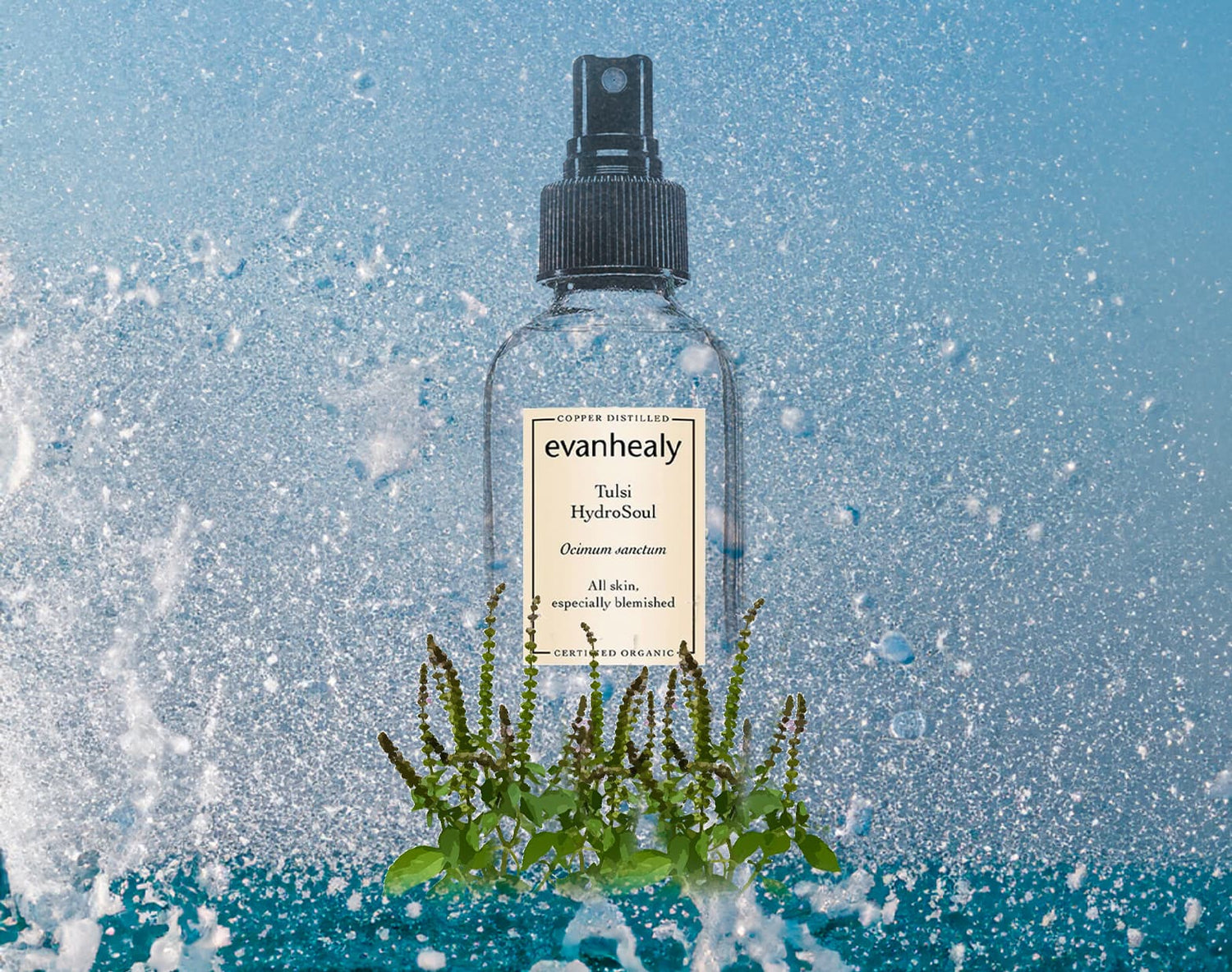 HydroSoul of divinity
Transformational Tulsi
In Hindu tradition, it's believed Tulsi is a goddess embodied in an herb & revered as the holiest of all plants. Its fragrance enlivens the emotions: it awakens. Transformed via hand-hammered copper stills at low temperatures, this labor-intensive process yields a hydrosol with magical results.
View Product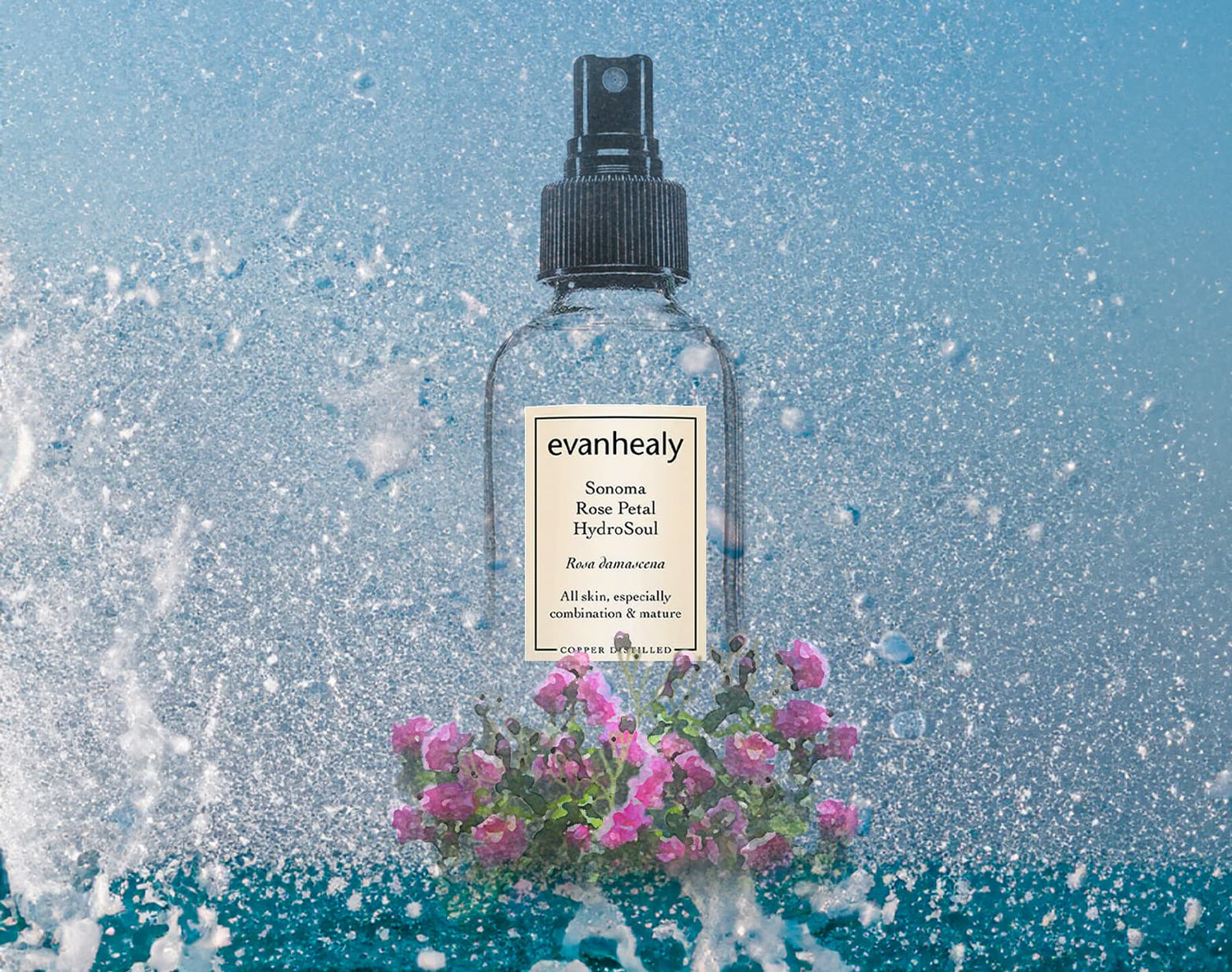 HydroSoul of ancient royalty
Beloved Sonoma Rose Petal
This may be the most classic of all hydrosols, universally beloved for all skin types for millennia. It has been said that rose has the highest vibration, and is the most evolved plant, in the botanical world. By enlivening the skin barrier and infusing a petal-like quality to skin, rose hydrosol creates plump, dewy, and luminous skin.
View Product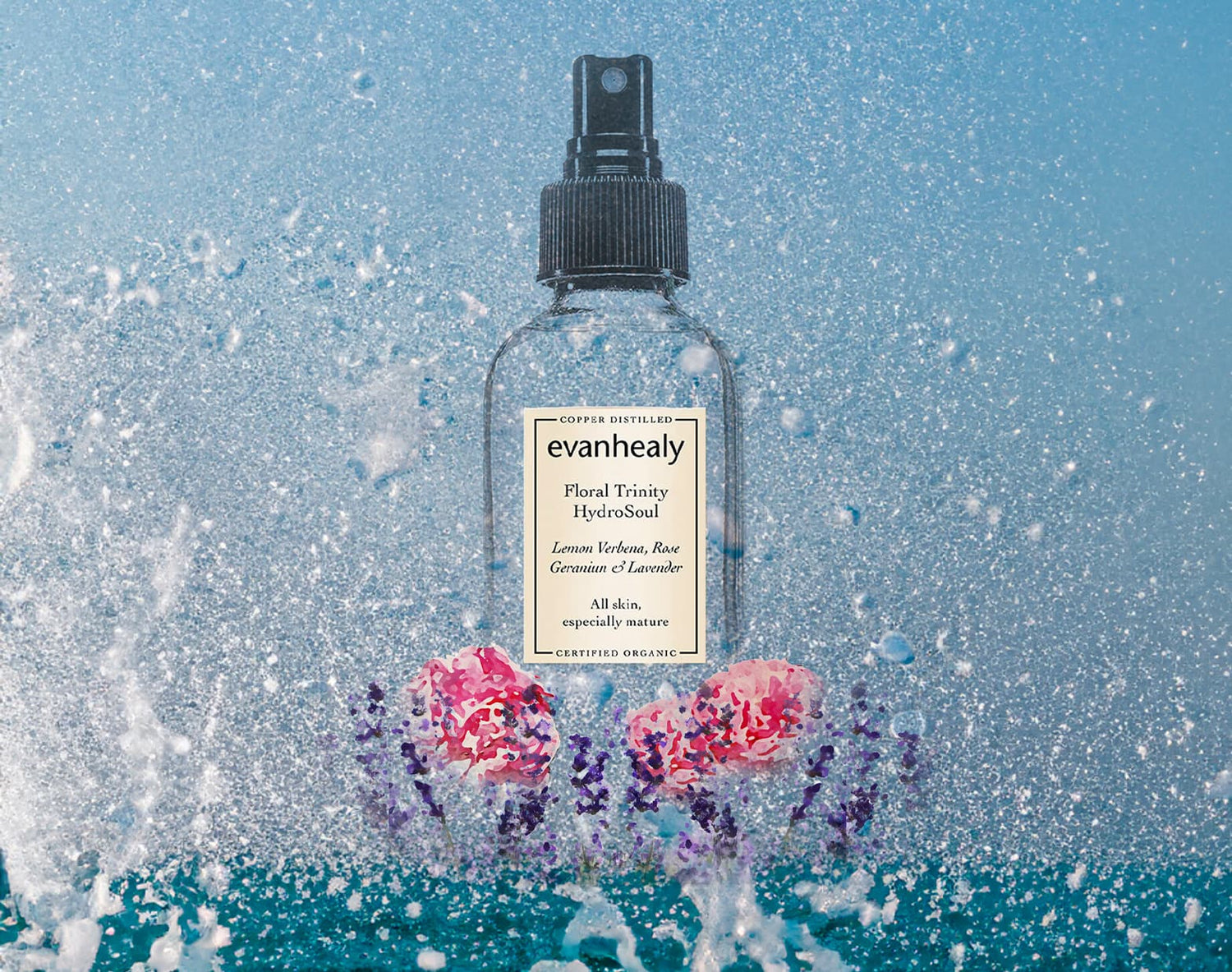 HydroSoul of the bouquet
Floral Trinity Bouquet
This hydroSoul is inspired by the poem The Morning Is Full by Pablo Neruda. "The morning is full of storm in the heart of summer..." Lemon Verbena, Rose Geranium & Lavender together from this incomparable floral water bouquet.
View Product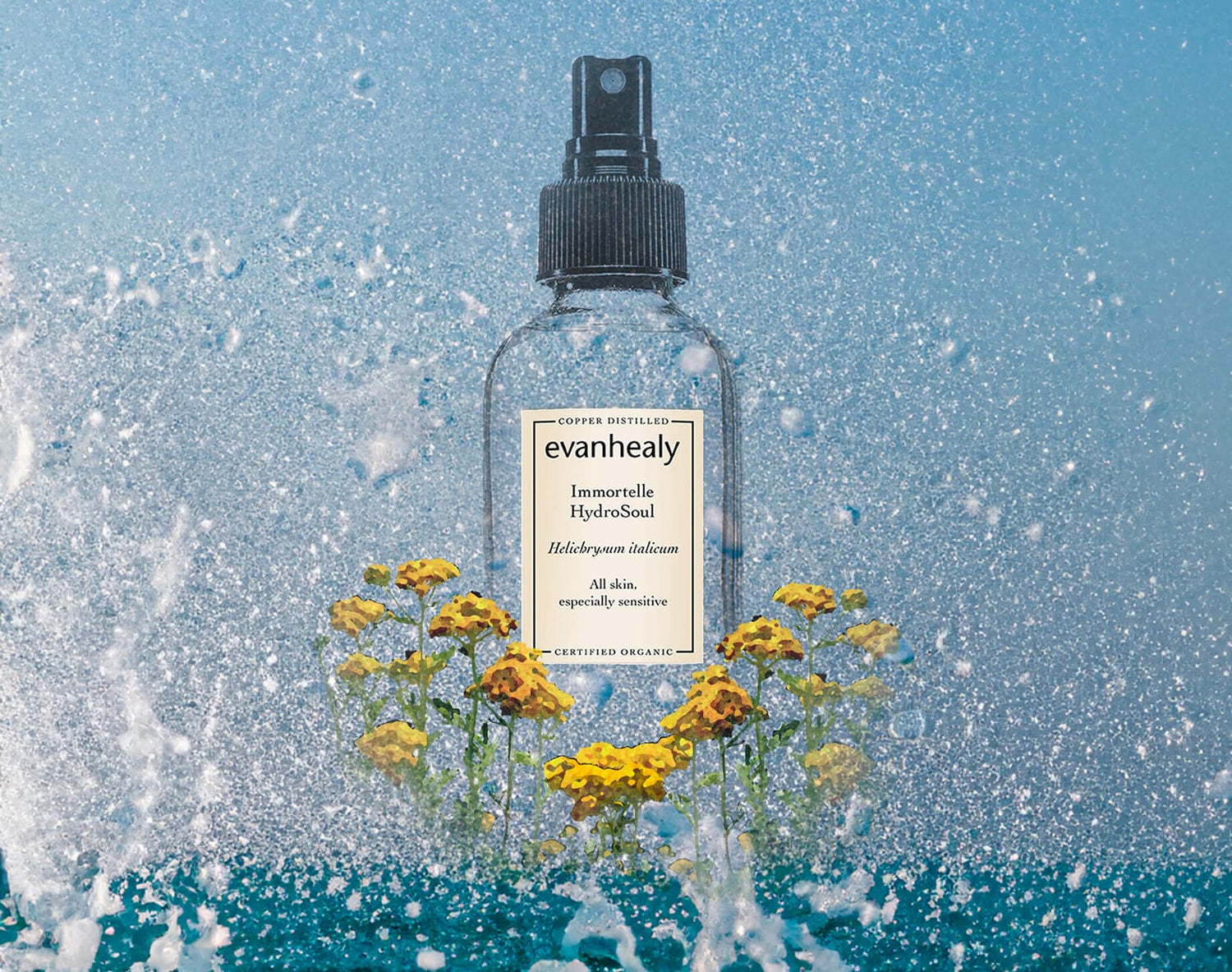 HydroSoul of radiance
Everlasting Immortelle
The HydroSoul has the same earthy, dry yet floral aroma of its plant precursor - Immortelle - and is profoundly heat pacifying, making it one of our top choices for sensitive, irritated and highly reactive skin. Energetically it is both grounding and awakening. All skin can benefit from the magic of immortelle.
View Product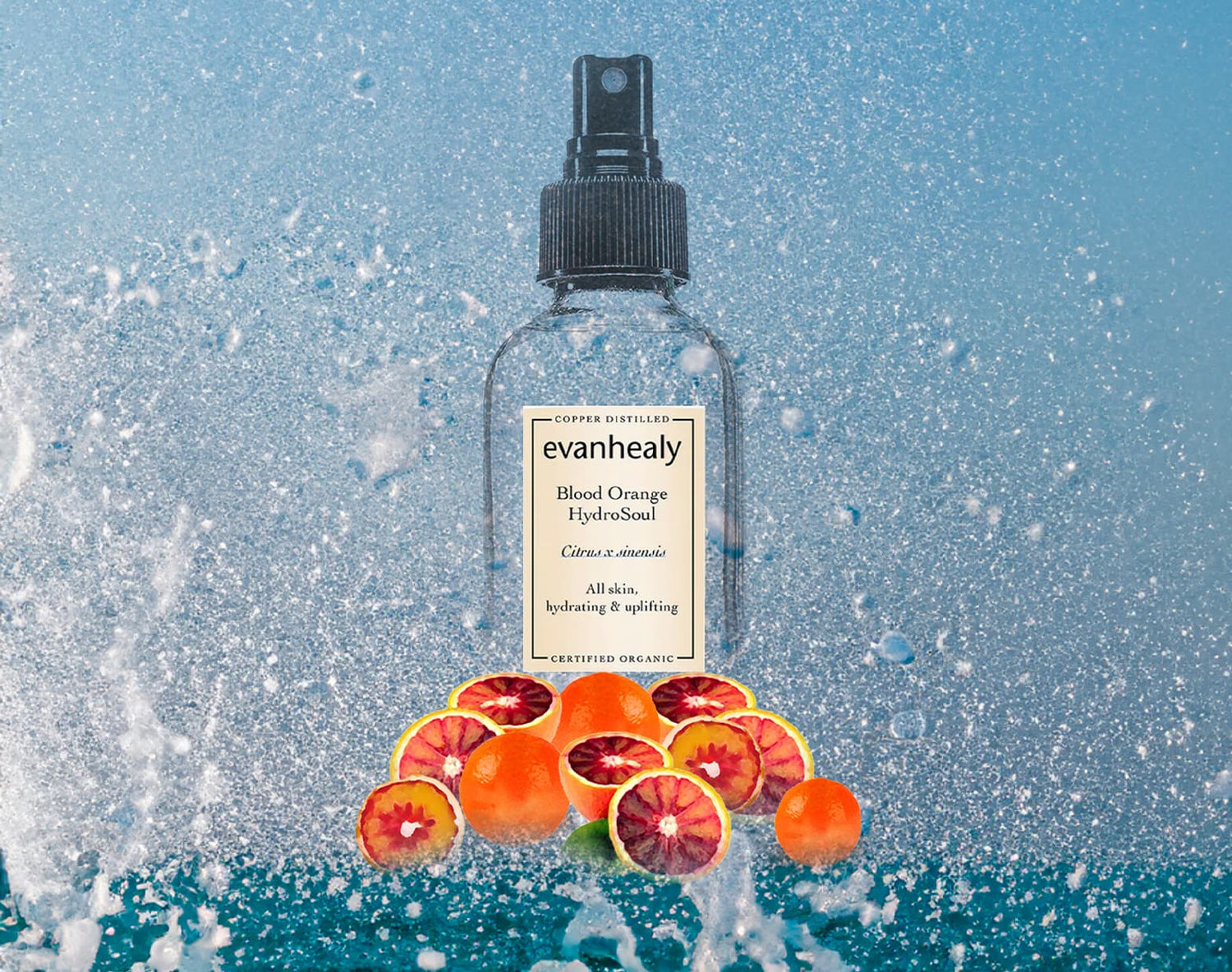 HydroSoul of the crimson Sun
Radiant Blood Orange
Blood Orange HydroSoul is like the warmth of sun on skin – joyful, sparkling, luminous. It leaves the skin soft and smooth and bestows the face with a gentle glow, as if sunlit from within.
View Product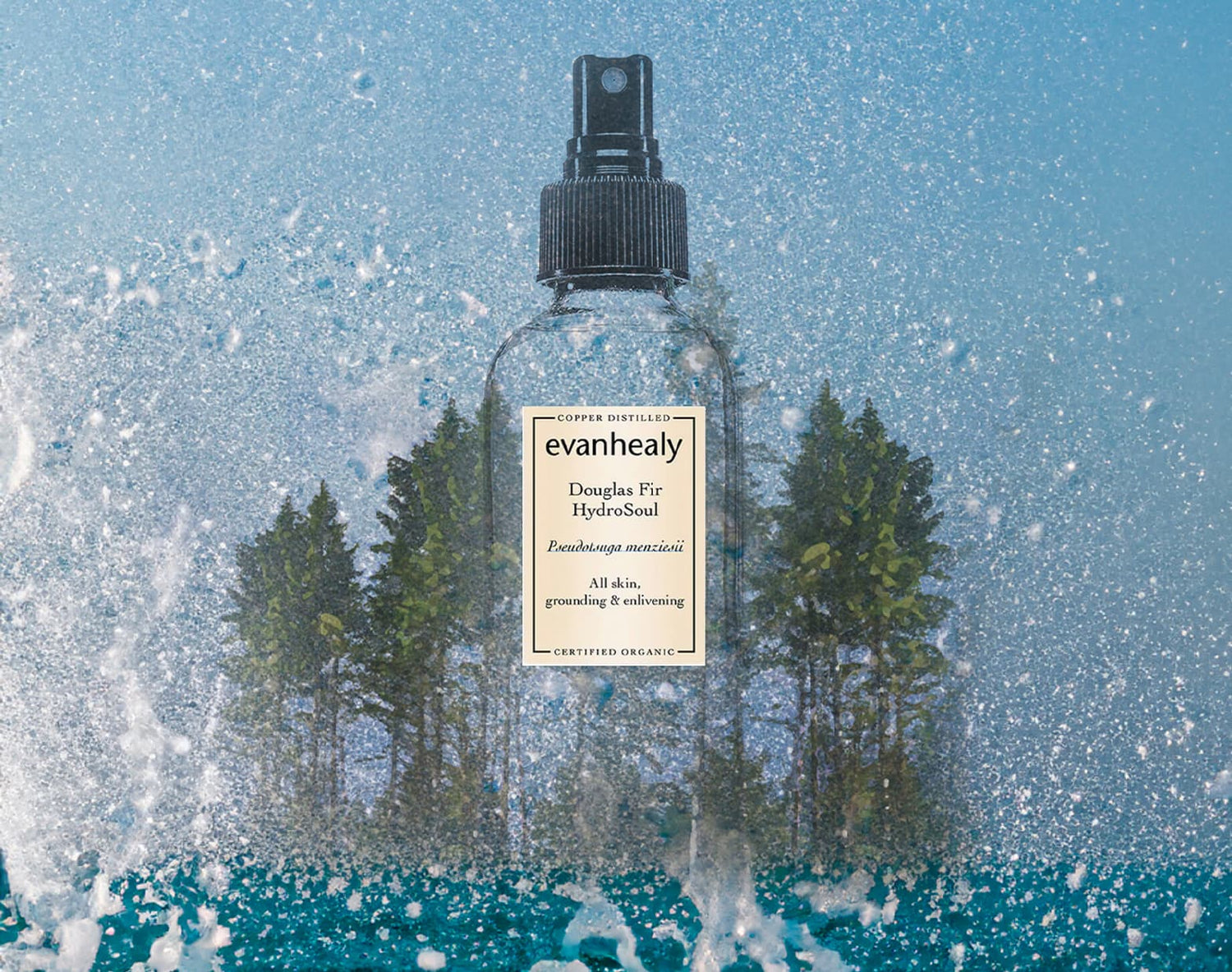 Bathe in the forest
Meditative Douglas Fir
Peaceful and awakening, Douglas Fir grounds and centers the spirit. These fragrant evergreens bring balance to mind, body and spirit. Soothing and purifying sensitive, devitalized and congested skin.
View Product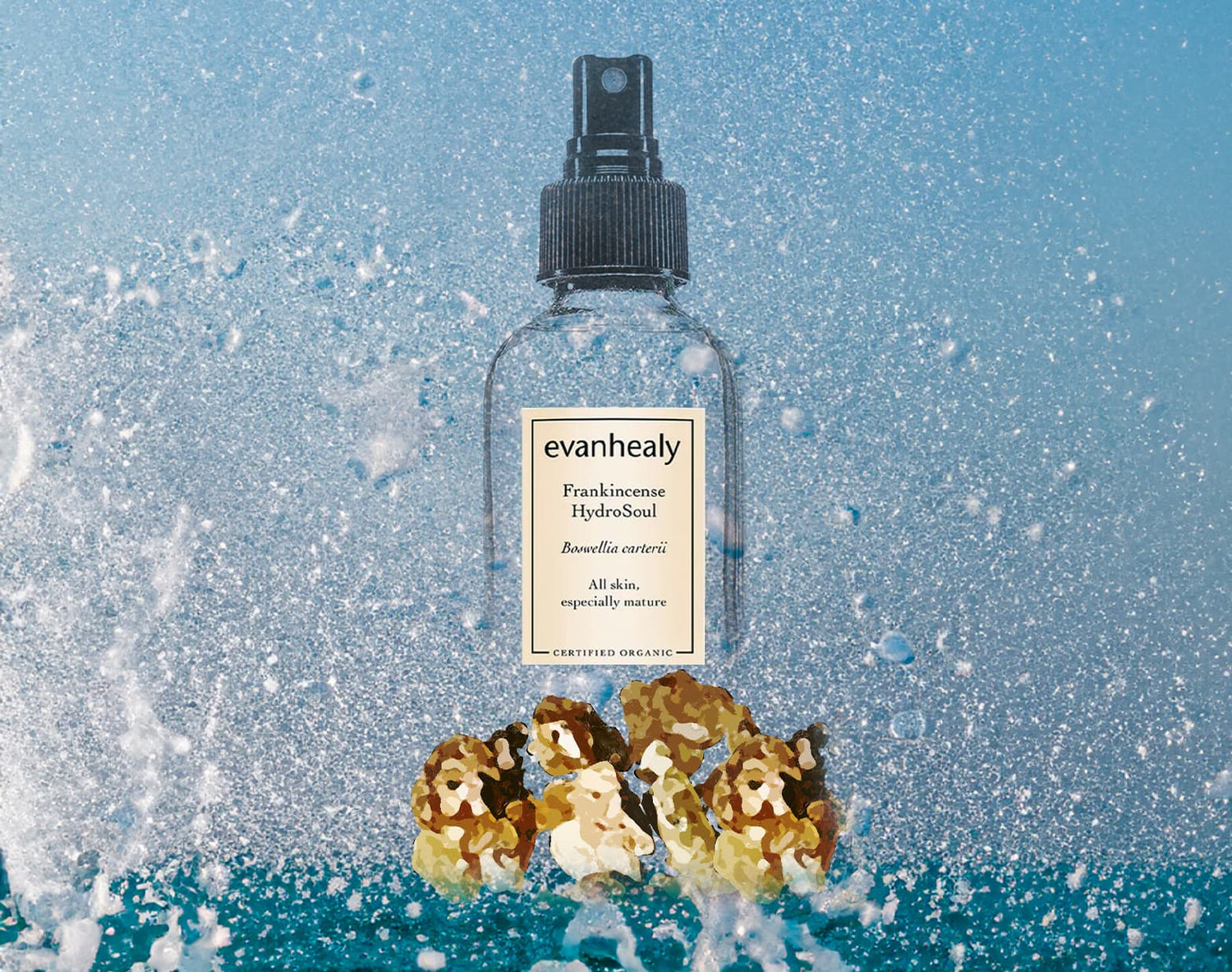 HydroSoul of the magi
Sacred Frankincense
It's been used for thousands of years, and has been considered sacred to all cultures that encountered it. It is protective, purifying, and fortifying for skin and spirit. Distilled from the dried sap tears of the desert tree Boswellia Carterii, Frankincense is a powerful skin ally, with an amazing ability to deeply beautify, firm, tone and rejuvenate the skin.
View Product