Sourcing: Our Relationships
Relationships are roots.
Relationships are the foundation of who we are. They are the strongest threads within our tapestry, and they are the roots that anchor us. The web of our relationships is vast and essential, unifying everything we do and everything we are.
When we say relationship we aren't speaking of networking and business colleagues, though we aren't excluding them either. To us, relationships are something that exist between all living things, whether it is acknowledged it or not. When we speak of our relationships we mean our relationship with the earth, its stewards, our community, and ourselves.
We source our ingredients from remarkable human beings who share our values. Stewards of the earth with a reverence for the sacredness of nature and human connection, who have a passion for the work they do. That's why we work directly with small family farms around the US and Europe, and women's co-operatives, and co-operative villages in Africa.
The hands that plant, tend, harvest and produce the hydrosols, oils, and butters we use in our products are the hands of people who love what they do, and you can feel it.
Maintaining this intimate connection with plants elevates the efficacy and therapeutic benefits they provide. It keeps the profound prana of the plant alive and well, so that by the time the bottle is in your hand, it's still bursting with vitality. A vitality you can smell, feel and see on the skin.
These relationships, these roots, empower and enrich us all.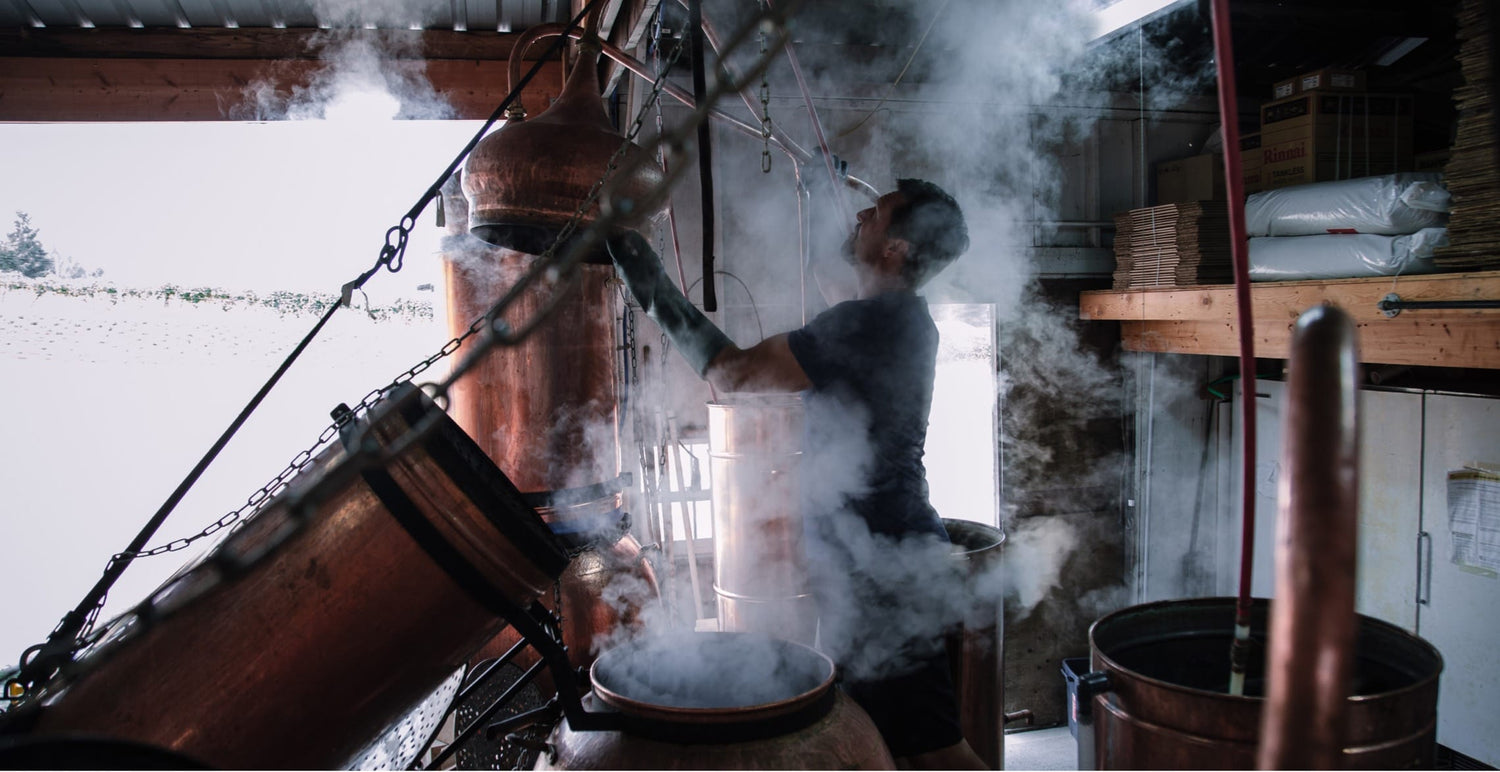 United States: Ancient Alchemy
Place: Columbia River Valley, WA
Community: 9+ family farms
Ingredient: Hydrosols
Acres cultivated: 200+ | No. of crops: 8
Yield: 8 lbs of plant material in every gallon
These beautiful alembic copper stills look like temples, and in some ways they are. Sacred places where divinity dwells, emanating grace. Here the spirits of the plant are transformed into matter through the mysterious alchemy of the elements we call distillation.
This fluid 'plant-milk' embodies the soul of the plant, symbolizing a transformation of spirit (ether) into matter (water). Aromatic molecules are part of the plant's immune system - a system that has biologically adapted over millions of years to live in symbiotic harmony with its environment.
Hydrosols are gentle botanical remedies and their extraordinary aromatic vitality acts to subtly reawaken the quiet connection we have to nature. Distillation is a transformation in many ways. Being with the earth and participating in this ancient alchemy, like the plants we too are transformed.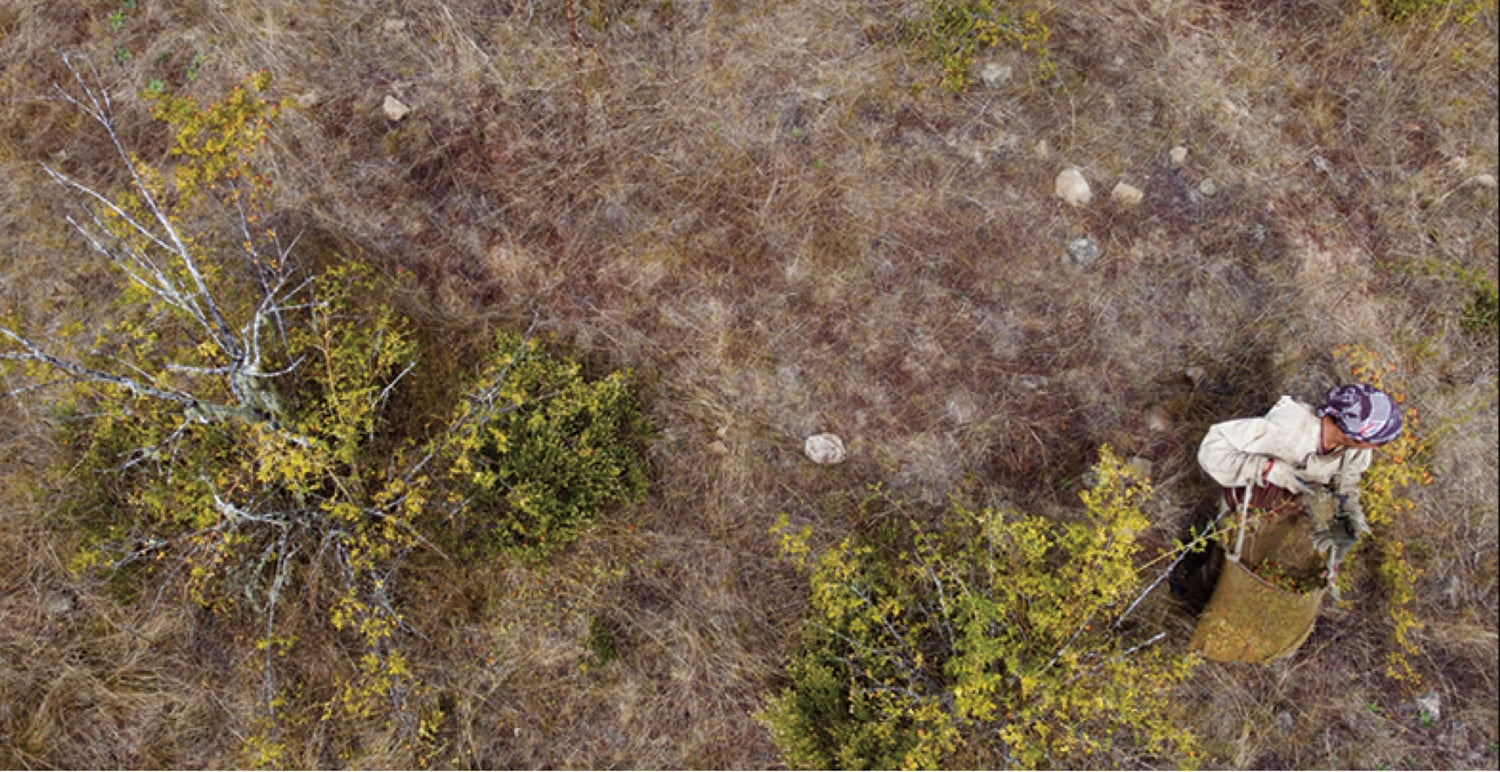 Chile: Rich and Abundant With Life
Place: Bío-Bío and Maule, Chile
Community: 25 farms and ranches
Ingredient: Rosehip Seed Oil
Yield: Only 3% of the rosehip seed is oil.
That means 100 kilos of rosehip seed yields
only 3 kilos of oil.
Our rosehip comes exclusively from twenty-five farms and ranches, spanning hundreds of thousands of acres in the regions of Bío-Bío and Maule. Striking, rich and abundant with life, these are the rolling, vital lands that nurture and nourish – the place where these plants thrive. Fed only by this fertile soil, watered only by those cathedral clouds and touched only by the graceful wind that gently dances over these hills.
Our rosehip seed oil never comes in contact with air once it's been expressed from the seed. Which means from the time the oil is pressed, it has no contact with air until we open the container in our facility in San Diego, in preparation for blending. Once blended into formulation, our products stay on the shelf for only a matter of a few weeks before they arrive at stores.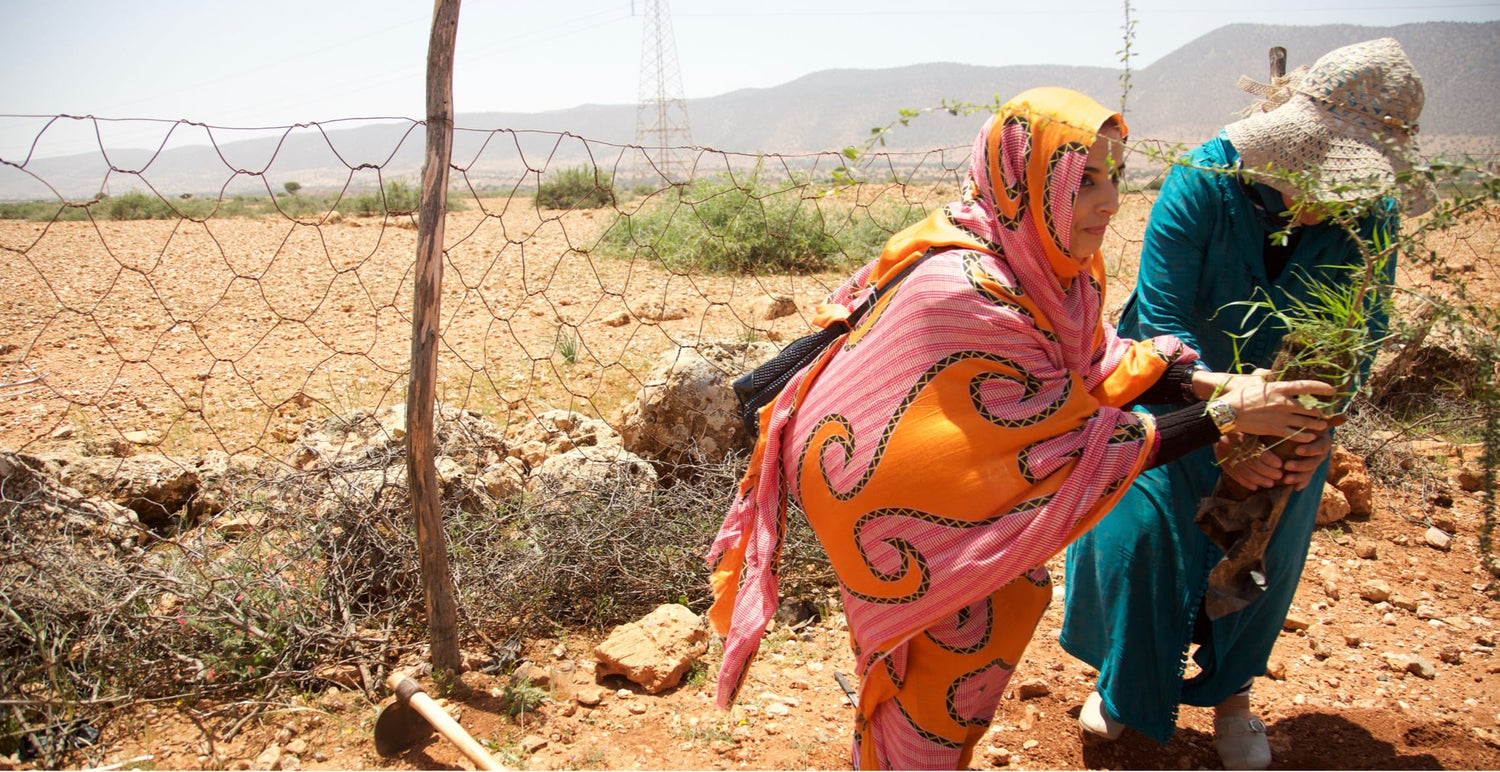 Morocco: Different Places Still Connected
Place: Tiznet, Morocco
Community: Al-Amal Women's
Cooperative 30+ women
Ingredient: Argan Oil
Reforestation Project: 400+ Argan trees
planted
Yield: It takes a year for an argan tree to
produce a liter of oil.
Harvested by hand, flesh of the fruit removed by hand, seed cracked by hand, oil pressed by hand. Certified Organic. This is the quality of oil created by the Al Amal Co-operative.
Argan unites the power of women supporting women and creating beauty in the world. Fatima, the President of the co-op says, "we are from different places, cultures and climates but still connected," woven together with the golden thread of argan oil, with a sharedesire to empower and uplift.
The women of the co-op are heartfelt and warm, each with a sparkle in their eye. Their skin is strikingly radiant - clear, luminous, plump. The product of genetics, lifestyle, stress and argan oil. And although these women may not possess monetary wealth, they are profoundly wealthy. These women are rich in love, community and connection and they radiate with something truly special.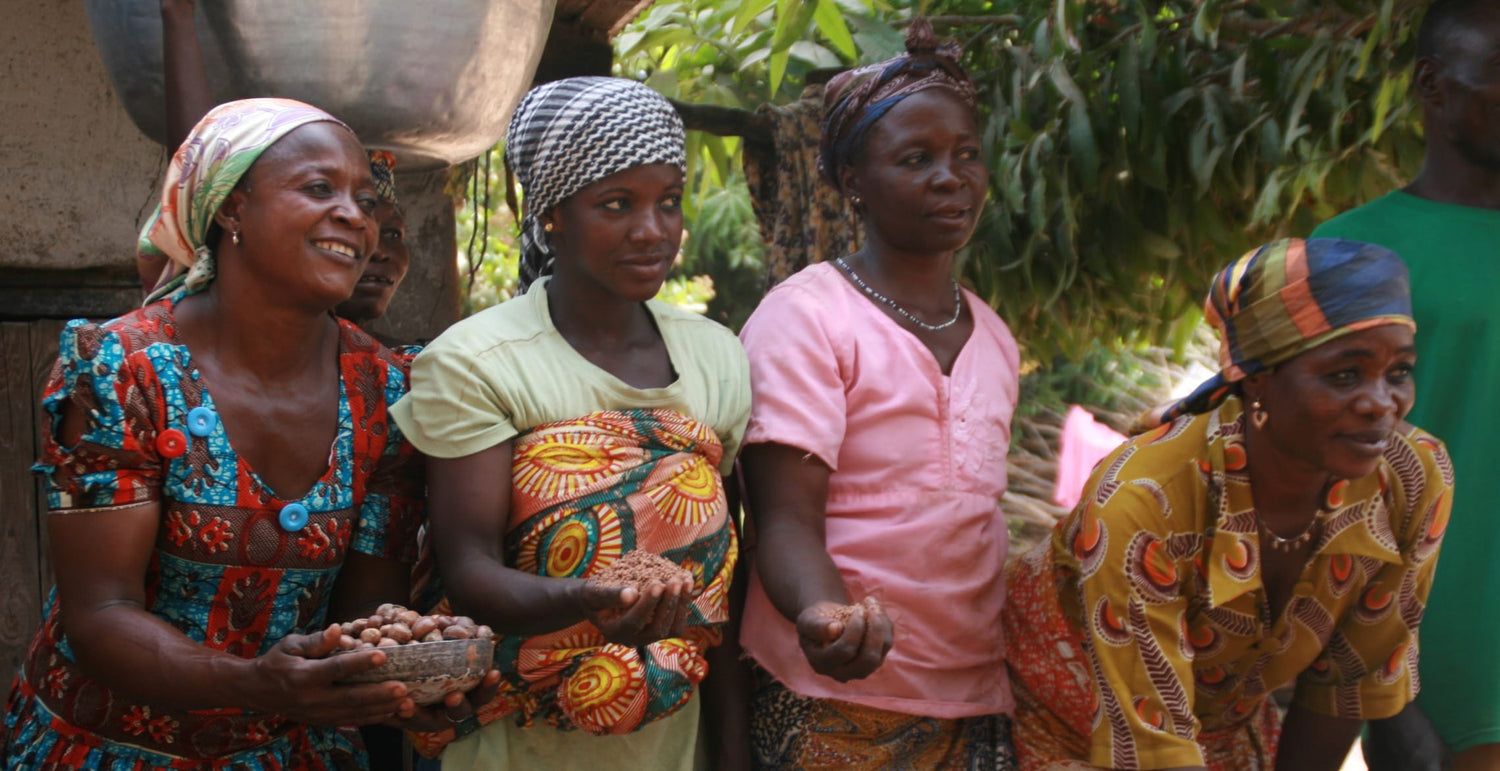 Ghana: Women's Gold
Place: Northwest region of Ghana
Community: Kprersi Village 100+ women engaged
Ingredient: Shea Butter
Yield: A shea-tree takes up to 50 years to mature
enough to be harvested
Only 15% of fallen shea fruit/seeds are
picked for production.
The shea butter collective consists of over 100 women from the village of Kperisi. Kperisi lies close to the city of Wa, in the northwestern region of Ghana, and the doorstep of the sub- Saharan Desert - a biome of tropical grassland.
It is an incredibly labor-intensive process that goes into transforming raw unadulterated shea nut into the rich, creamy yellow butter that plays such a central role in so many of our products. For these women shea butter production is their sole livelihood and it plays a key role in the economic vitality of the whole community.
Our purchase of this singular shea butter has seen over 100 village women secure a better livelihood for their families, while providing 350 school uniforms for their children. As well as funding the purchase and construction of a grinding mill, milling shed and roasters — the life force of the community.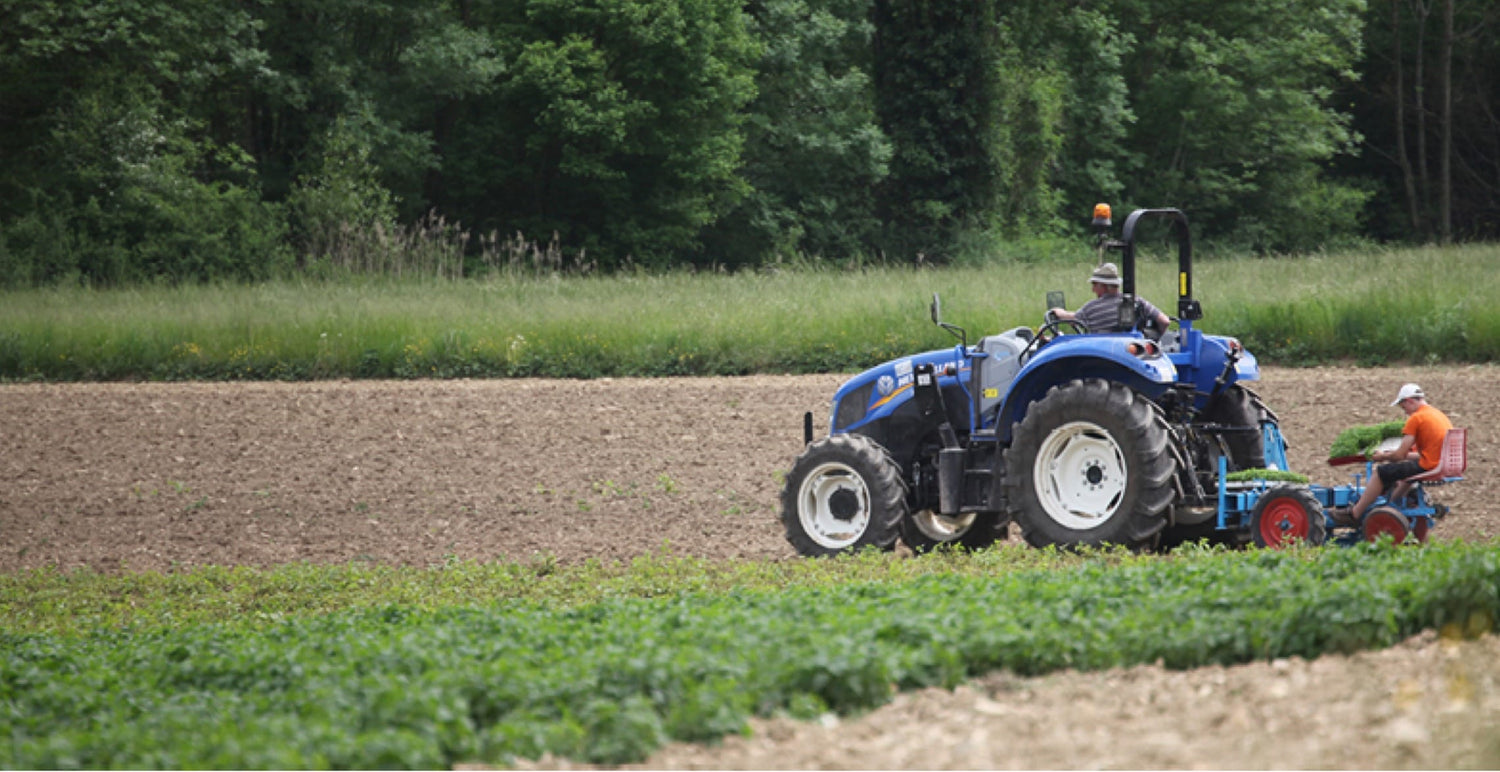 France: Whole Essential Oils Are Not Aromatic Isolates
Place: Provence, France
Community: Farm co-operatives and select small family distillers
Ingredient: Essential oils.Whole essential oils are listed as theplant and botanical name. For instance, Lavender reads:(Lavandula angustifolia). Whereas an aromatic isolate associated with Lavender reads: Linalool or Linalyl acetate.
By choosing whole essential oils instead of aromatic isolates we choose therapy over convenience. We trust in the wisdom of the whole plant. While it might be tempting to use an isolate for its consistency of fragrance or low cost, an isolate is not aromatherapy. It does not confer the dynamic power of the hundreds of complex aromatic molecules that exist within an essential oil.
Through whole essential oils we experience the truth of the earth. Each harvest the earth presents a unique offering, always with a slightly different scent-profile than the last. We embrace this truth – these oils reflect the land they come from, and the seasons they've experienced.
---